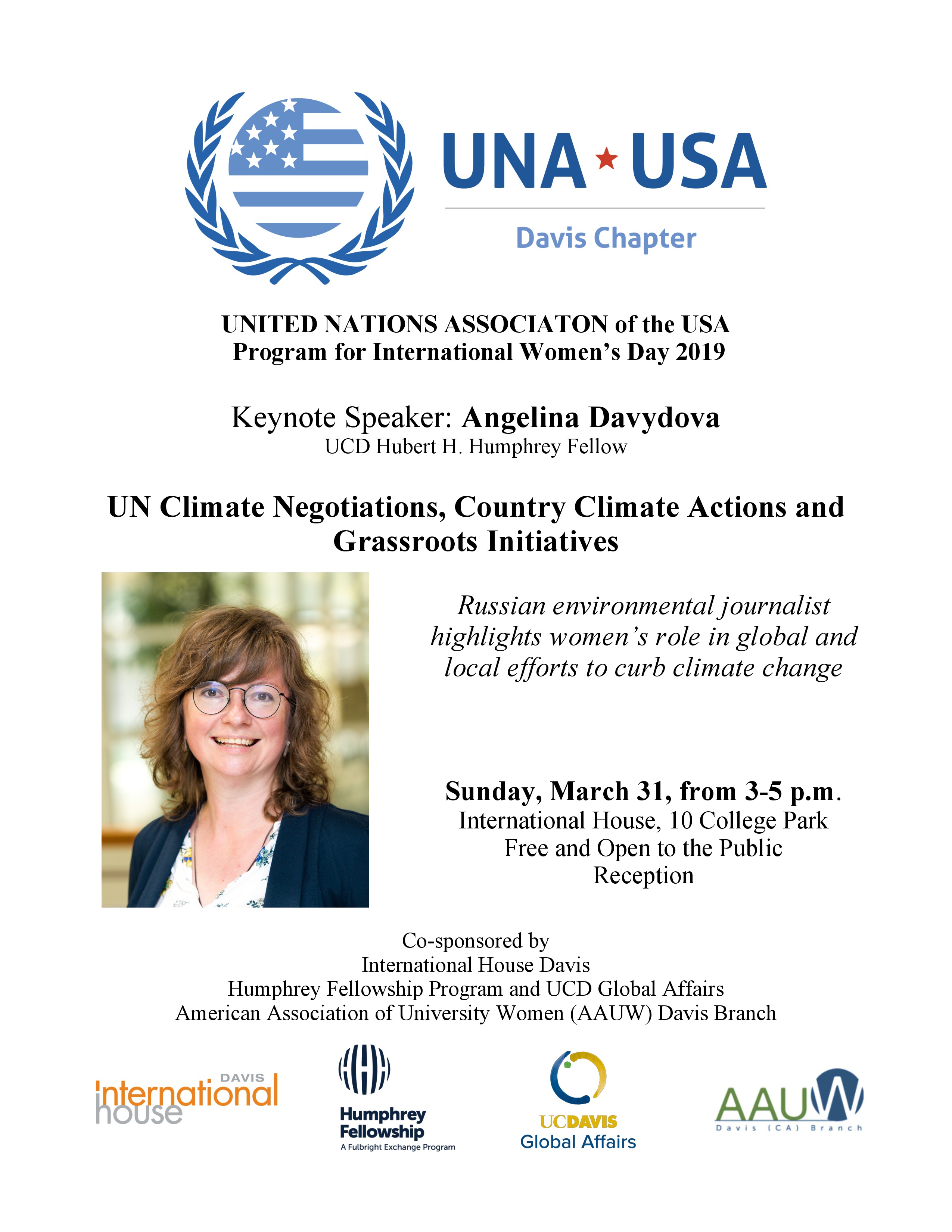 Join us Sunday 31st this month for our UNA International Women's Day Celebration.
Topics: Climate Negotiations, Country Climate Actions, and Grassroots Initiatives.
Angelina Davydova, is a Russian environmental journalist. She will highlight women's role in global and local efforts to curb climate change!
---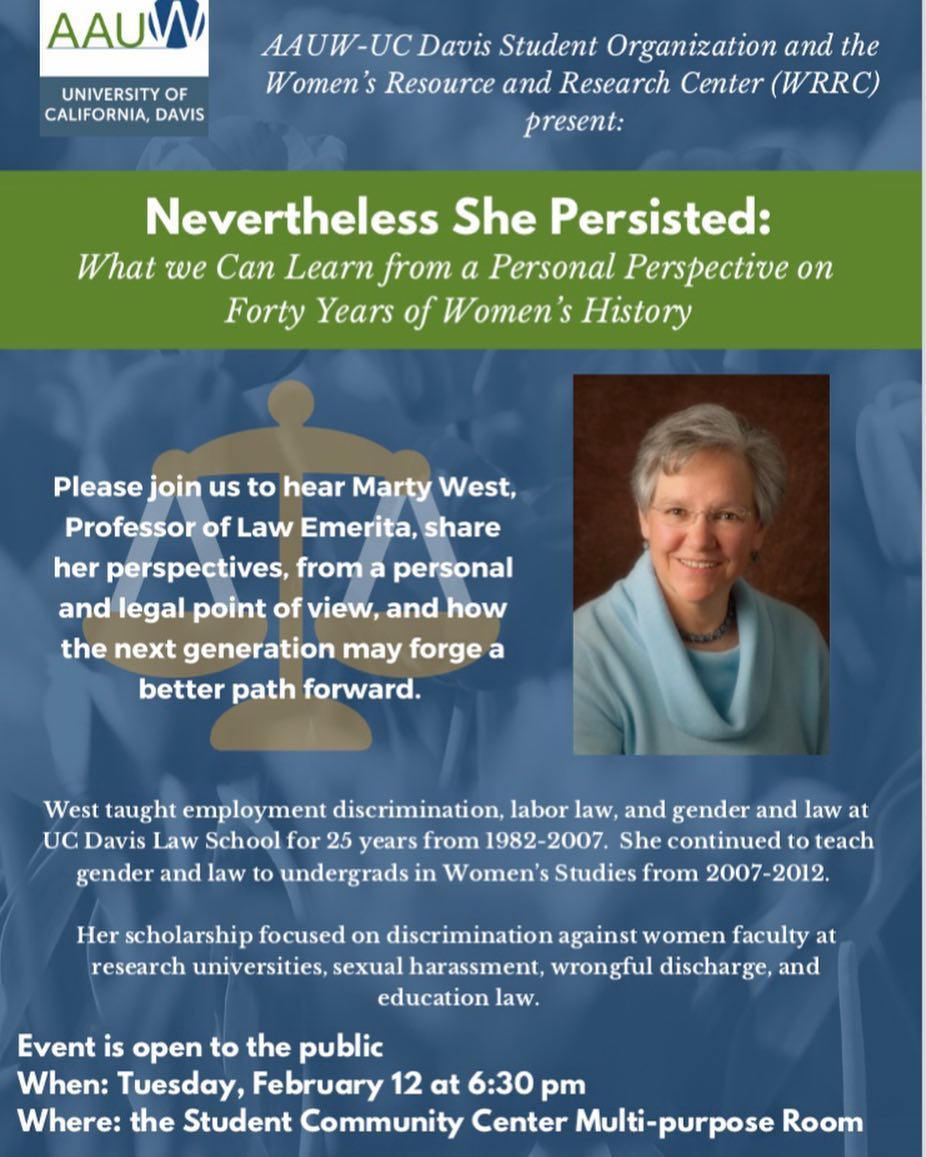 AAUW Davis and the Womans Resource and Research Center (WRRC) at the University of California, Davis collaborated to have Marty West speak on:
What we Can Learn from a Personal Perspective on Forty Years of Woman's History
Marty West, Professor of Law Emerita, Scholarship focused on discrimination against woman faculty at research universities, sexual harassment, and more.
Read More