Virtual Book Club Meeting June 6th!
Saturday, June 6th at 9 am, we will be meeting for a virtual Book Club meeting! The June book selection for discussion is No Time to Spare:  Thinking About What Matters by Ursula Le Guin.  This particular book is not available at the Davis Branch Library but is reasonably priced at about $10 in paperback.  You may also be able to find or order a copy at one of our local bookstores.  A Zoom invitation will be sent to members about a week before the book group meeting.
We hope you'll join us!
Ursula K. Le Guin took readers to imaginary worlds for decades. In the last great frontier of life, old age, she explored a new literary territory: the blog, a forum where she shined. The collected best of Ursula's blog, No Time to Spare presents perfectly crystallized dispatches on what mattered to her late in life, her concerns with the world, and her wonder at it: "How rich we are in knowledge, and in all that lies around us yet to learn. Billionaires, all of us."   —Amazon
---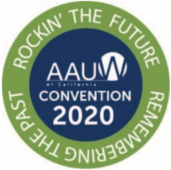 AAUW California Annual Meeting – Going VIRTUAL!
Meeting Date: Saturday, April 18th.
Time: 1-3 pm
How to Join: 
By computer:
Join the meeting by clicking HERE.
Click Open Zoom Meeting if prompted.
When prompted, enter the meeting ID: 414 976 6806
By phone:
Dial 301-715-8592
When prompted, enter the meeting ID: 414 976 6806
For more information about joining a Zoom meeting click HERE.
Agenda posted HERE.
---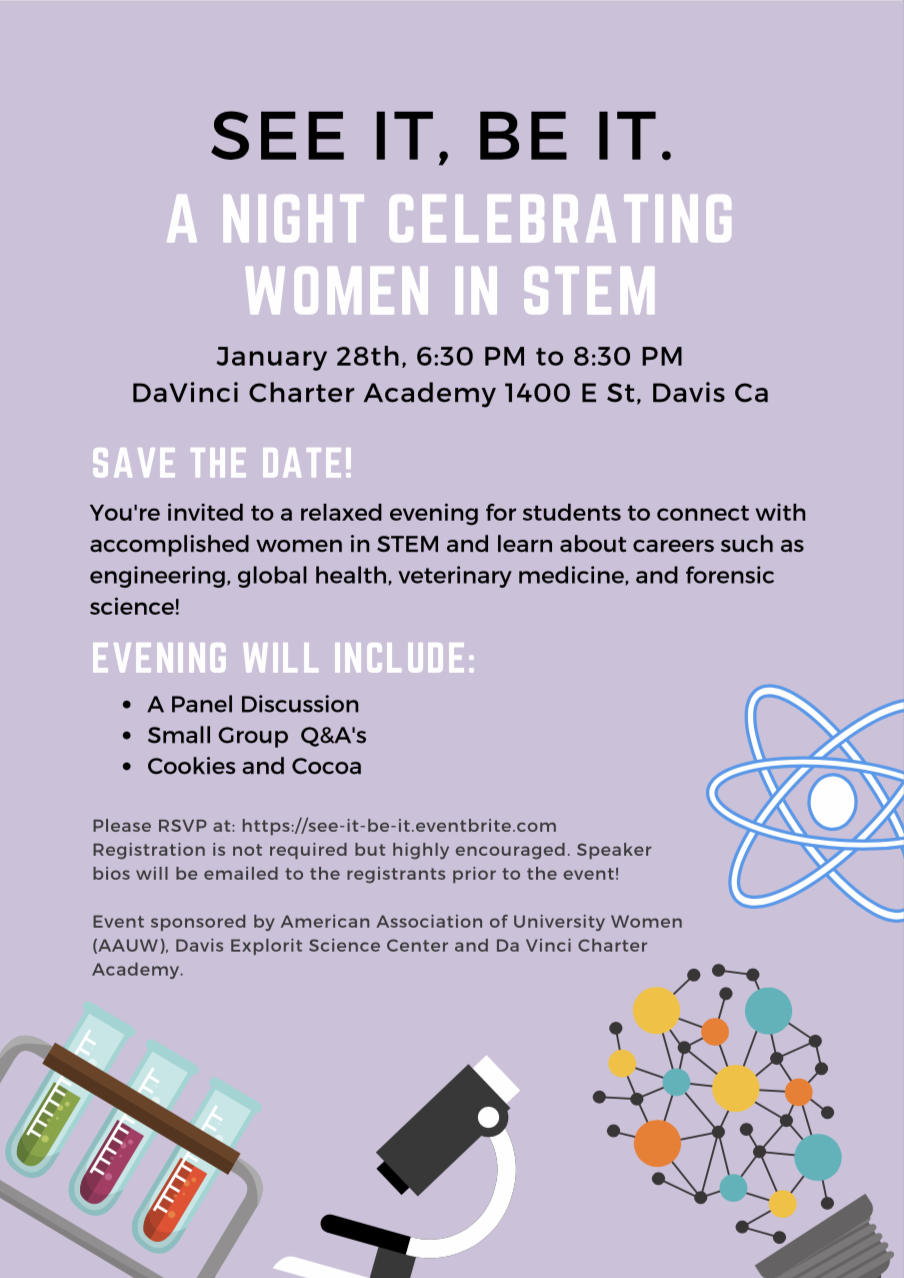 SEE IT, BE IT: A Night Celebrating Women in STEM
January 28th, Leslie Rubin from our Davis branch moderated an evening for girls from 7-12th grade to listen from five distinguished professional women in STEM!
After hearing the panelists, each speaker rotated through groups of eight girls in order to answer any questions. The night ended with cocoa, tea, and cookies.
Thank you to the speakers, sponsors, and volunteers for making this evening a success!
---
Sacramento Inter-branch Council Branch (IBC) Luncheon!
January 25th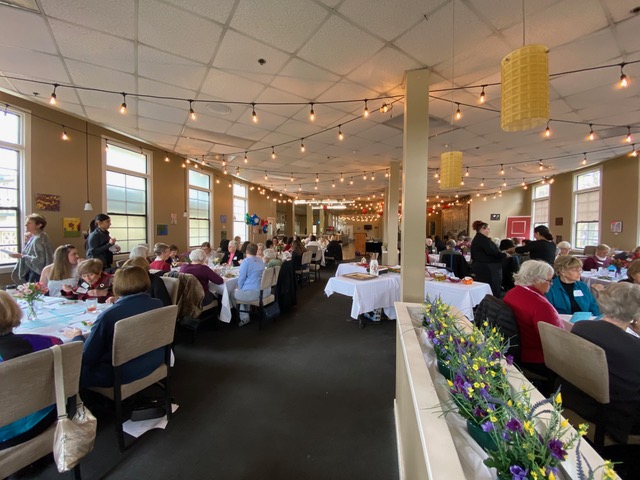 AAUW held the IBC luncheon at Plates Restaurant in Sacramento. Words from our speakers Briana Marela Lizarraga​ and Karen Dosanjh were very inspiring to those present.
"In the 2019-20 academic year, AAUW has provided more than $4.3million in funding fellowships and grants to 270 outstanding women and nonprofit organizations." – Spokeswoman 
Thank you to the members who joined us and for all of your contributions!
---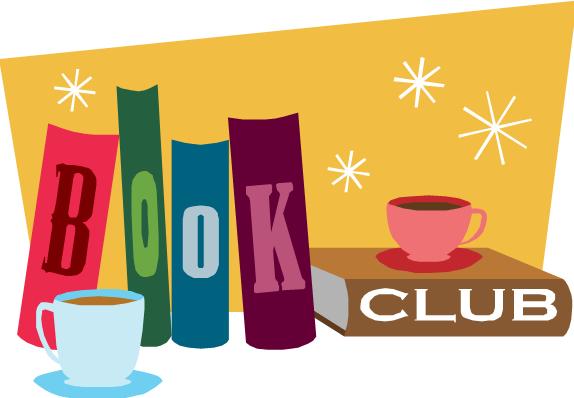 Book Club
The next meeting for our bookclub is on March 7th, at 9 am, at Three Ladies Cafe! We will discuss Island of the Sea Women by Lisa See. The group welcomes readers to join in on the literary journeys and interesting conversations.
Book Club dates posted on our calendar.
---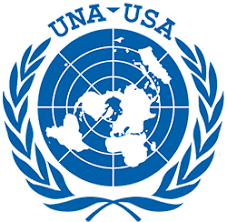 CELEBRATING THE 71ST ANNIVERSARY OF THE UNIVERSAL DECLARATION OF HUMAN RIGHTS
We celebrated the 71st anniversary of the Universal Declaration of Human Rights, as in previous years, by reading the document in as many languages as possible and English.
Thank you to those who joined us this year!
---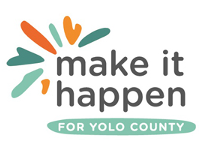 Annual Holiday Gathering
Branch members and UCD AAUW students celebrated the holidays on Saturday, December 14th.
Speaker this year was Jan Judson of Make it Happen. In the spirit of the season, we supported Make it Happen with donations of gift cards from Target and Walmart.
---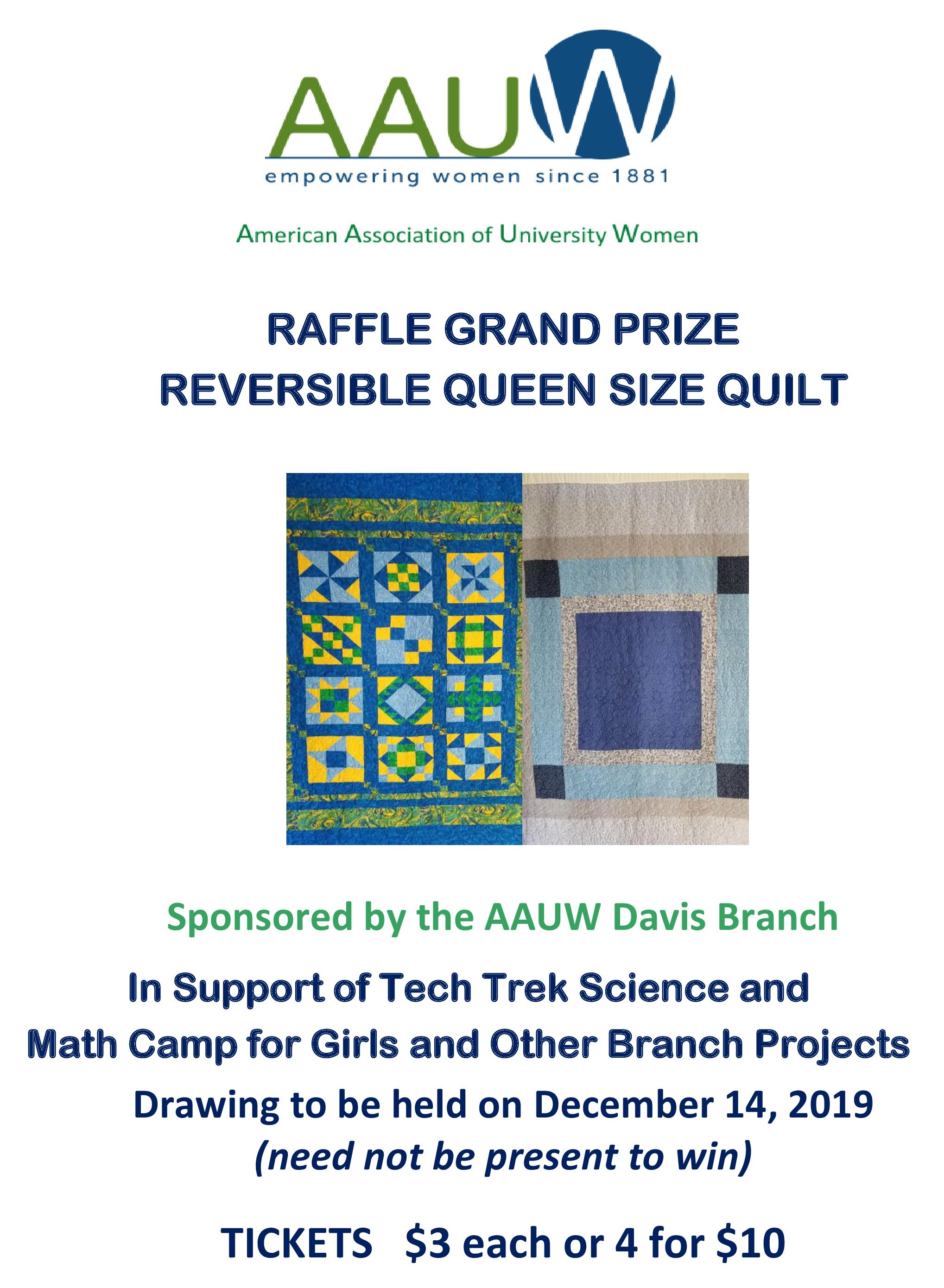 Quilt Raffle 
We would like to thank all those who purchased a raffle ticket. All proceeds go to funding Tech Trek campers as well as other branch projects!
Grand prize-a beautiful queen-size reversible quilt, lovingly made and donated by Marti Abbott. 
Second prize- a stunning jewel-toned mohair/wool shawl, handwoven, and donated by weaving instructor Verena Borton. 
---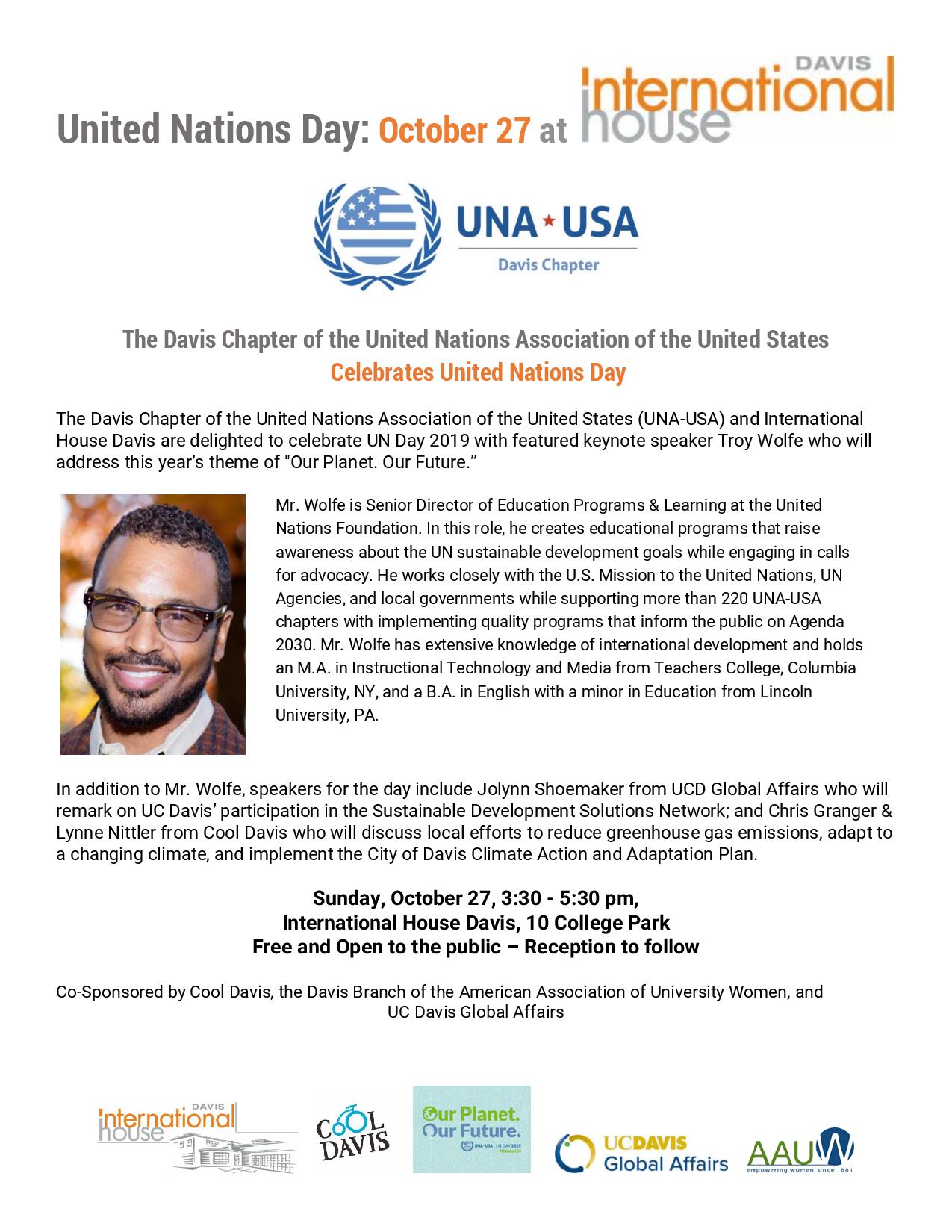 United Nations Day 2019: "Our Planet. Our Future"
On October 27th from 3:30-5:30 pm, the Davis Chapter of the United Nations Association of the United States (UNA-USA) celebrated United Nations Day!
Thank you to our speakers, Troy Wolfe-the Senior Director of Education Programs and Learning at the UNF, Jolynn Shoemaker from UCD Global Affairs, and Chris Granger & Lynne Nittler from Cool Davis!
We loved seeing you all there!
---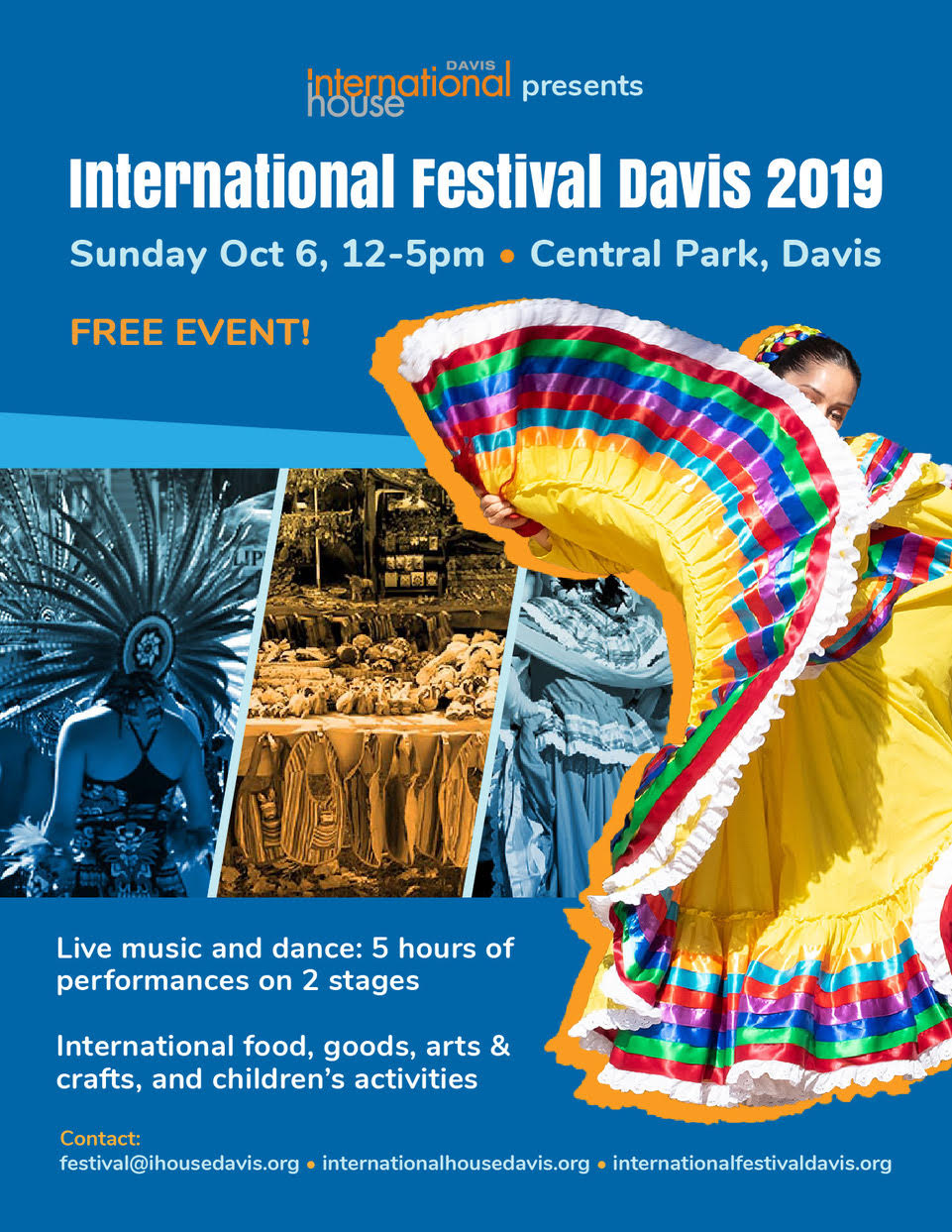 International Festival 2019!
On Sunday, October 6th, 2019, AAUW tabled at the International Festival in Central Park. We had a wonderful time getting to know everyone and look forward to seeing you all at future AAUW events!
Thank you to the members who made this event a success!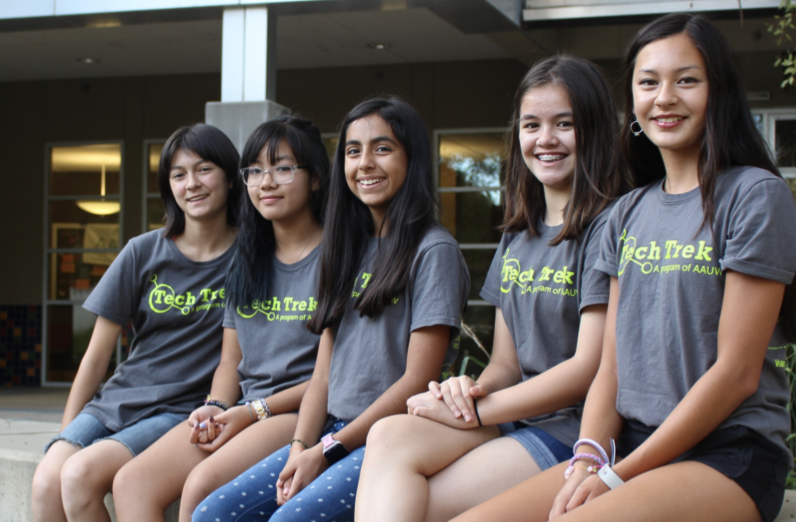 ---
Tech Trek 2019!
July 21-29th, "the wildly successful Tech Trek-inspired campers in STEM education on the UC Davis campus.
Our Visit Day welcomed 33 members from 13 Northern California and Nevada branches and 33 visitors from Community invitations!"
Read more about it in our newsletter!
---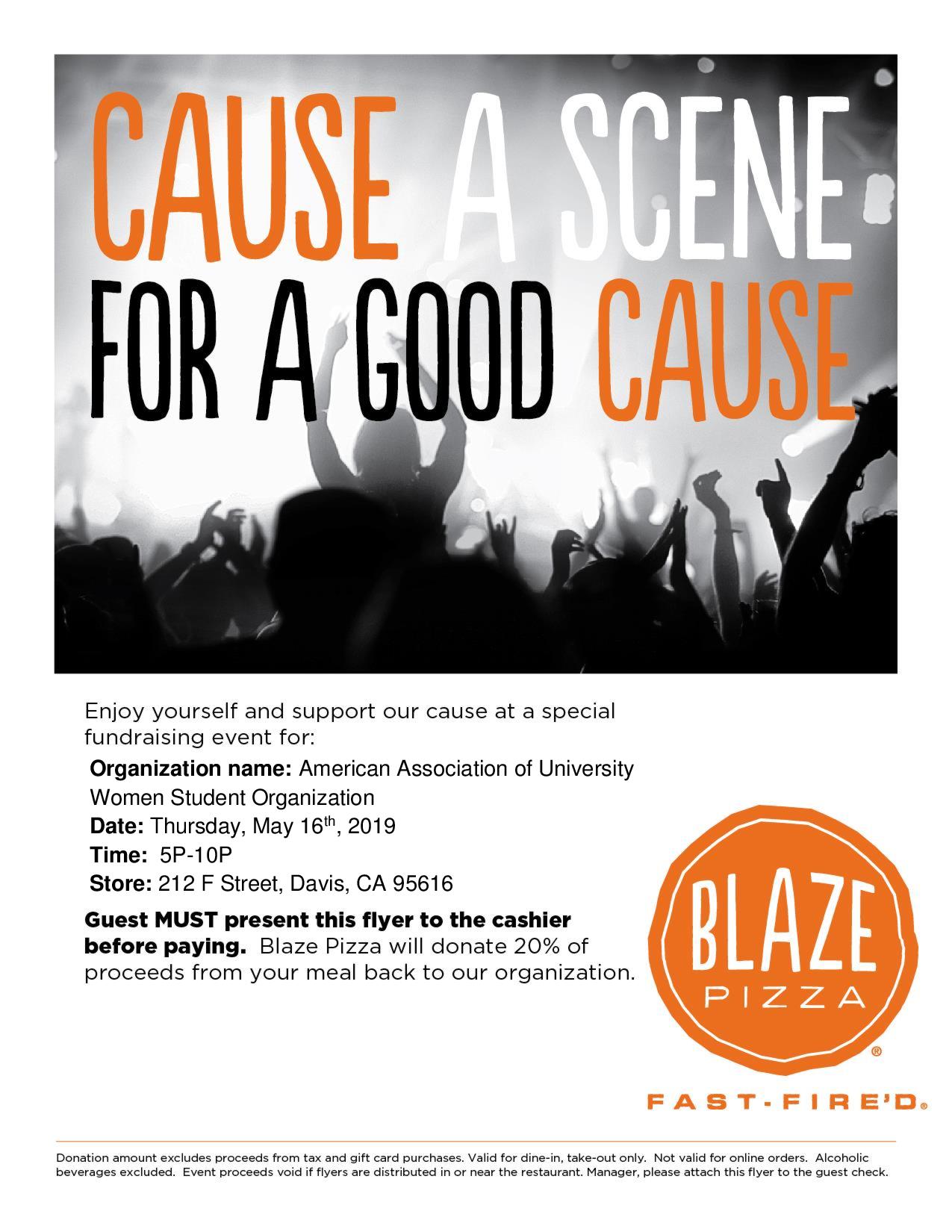 Blaze Fundraiser-Student organization
Thank you to everyone who came to support the AAUW Student Organization at the fundraiser sponsored by Blaze Pizza on May 16, 2019, from 5-10 pm!
We had a blast seeing you all there!