Join Us!
The American Association of University Women promotes equity for all women and girls, lifelong education, and positive societal change. In principle and in practice, AAUW values and seeks a diverse membership. There are no barriers to full participation in this organization on the basis of gender, race, creed, age, sexual orientation, national origin, disability, or class.
AAUW-Davis was formed as a Davis-Dixon-Woodland branch in the spring of 1966. AAUW Davis promotes activities such as Tech Trek, Book Club, and Celebrating Women in STEM. 
Check us out on Facebook or email us at Davis-CA@aauw.net with any comments/questions or for information about membership or donations.
---
Upcoming Events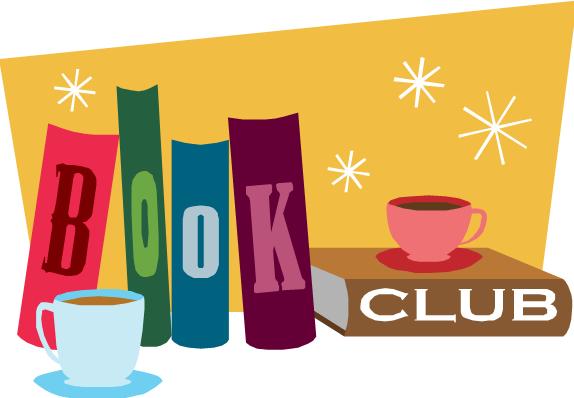 Book Group
On Saturday, September 11th, we discussed Caste: The Origins of Our Discontents by Isabel Wilkerson. The book selected for Saturday, October 9th at 9 am is Hamnet by Maggie O'Farrell. Named the Best Book of 2020 by Guardian, Financial Times, Literary Hub, and NPR, this novel follows the little-known story behind Shakespeare's most enigmatic play. We welcome you to join in on the literary journeys and interesting conversations!
Book Group dates and zoom links are posted on our calendar.
---
Fall Yard Sale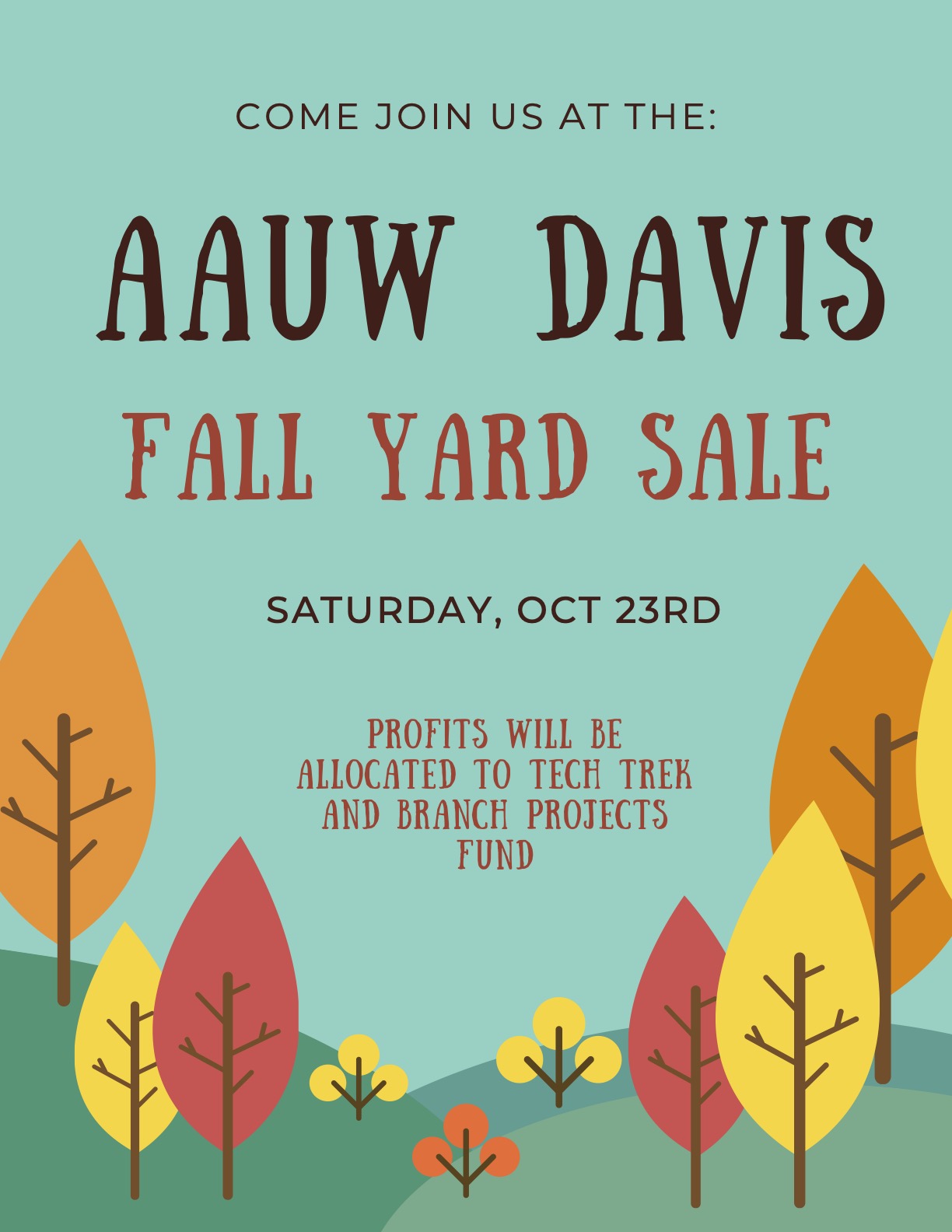 Start cleaning out your closets and garages for the Davis Branch Fall Yard Sale held on Saturday, October 23rd! Profits from the yard sale will be allocated to our Tech Trek and Branch Projects funds.
We are now looking ahead to 2022-2023 to provide scholarships for four incoming 8th graders to attend the UCD Tech Trek camp. The Branch Fund supports our Mission in a variety of ways, including providing funds for our UCD Student Organization members to participate in AAUW leadership opportunities, offering stipends to help members attend National or State conventions, and local projects like Sahaya Walks.
More information on this event will be coming soon!
---
AAUW Alameda Webinar: Connections through Equity and Inclusion
The Alameda Branch of AAUW is hosting a diversity and inclusion discussion on Saturday, October 9th from 11am-12:30pm via Zoom. As Maya Angelou said, "In diversity, there is beauty and there is strength." The October 9, 2021 program will feature Fong Tran, a poet and activist with a Masters degree from UC Davis in Community Development. Throughout his career, he's been able to incorporate his spoken word poetry as a part of his pedagogy and community building process.
Register for the webinar HERE.
---
The Spokeswoman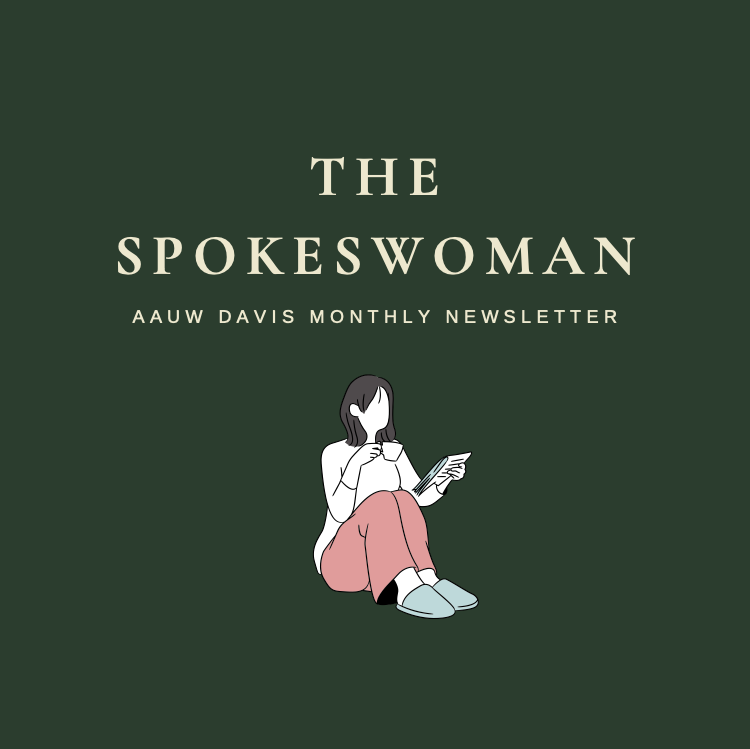 Make sure to check out the most recent edition of our newsletter, The Spokeswoman! In this month's newsletter, we discussed what happened at the August Celebrate the NineTEAnth, our upcoming yard sale, and the August Book Group book The Warmth of Other Suns: The Epic Story of America's Great Migration by Isabel Wilkerson.
Click this link to access the newsletter, and check out past newsletters under the "newsletters" tab of our website!
---