Join Us!
The American Association of University Women promotes equity for all women and girls, lifelong education, and positive societal change. In principle and in practice, AAUW values and seeks a diverse membership. There are no barriers to full participation in this organization on the basis of gender, race, creed, age, sexual orientation, national origin, disability, or class.
AAUW-Davis was formed as a Davis-Dixon-Woodland branch in the spring of 1966. AAUW Davis promotes activities such as Tech Trek, Book Club, and Celebrating Women in STEM. 
Check us out on Facebook or email us at Davis-CA@aauw.net with any comments/questions or for information about membership or donations.
---
Upcoming Events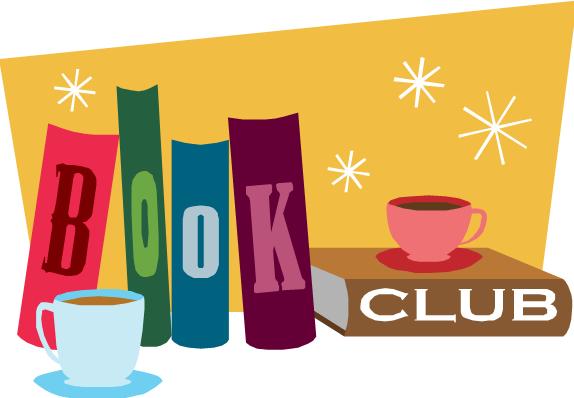 Book Group
On Saturday, November 13th at 9 am we discussed Deacon King Kong by James McBride. The book selected for Saturday, December 11th at 9 am is The Paris Library by Janet Skeslien Charles. "Based on the true story of the heroic librarians at the American Library in Paris during World War II—The Paris Library is a moving and unforgettable ode to the importance of libraries, books, and the human connections we find within both" (Kristin Harmel, New York Times bestselling author). We welcome you to join in on the literary journeys and interesting conversations!
---
Annual Holiday Gathering with Empower Yolo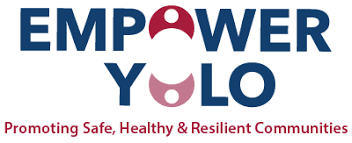 The annual holiday gathering will be held on Saturday, December 11th at 2pm. Come to hear about Empower Yolo, a local organization that provides community services to improve the health, social, educational, and economic outcomes of Yolo County residents.
For more information about the event and the donations we will be accepting for Empower Yolo, please reference our latest edition of the Spokeswoman.
---
AAUW California Webinars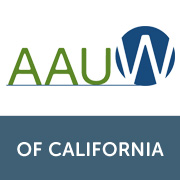 Finders-Keepers: Recruiting and Retaining Members:
Members, members, wherefore art thou, members? AAUW branches must keep their member rosters healthy in order to continue their impactful work. Attend this webinar on January 11th at 7:00 pm to explore new and creative ideas from successful branches for finding and keeping our best asset! We hope to see you there! Register at this link.
A Senior Leader Roundtable: This final conversation of the three-part webinar series, Equal Pay Every Day (focusing on employers in the New York area), is intended for senior leaders who want to ensure their organizations foster fairness. We'll ask executives across industries to speak to the responsibility they have as employers to compensate all employees fairly, and why doing so enables them to attract—and retain—the best and brightest. Join us on December 7th at 12pm for this interesting conversation! Register HERE.
---
The Spokeswoman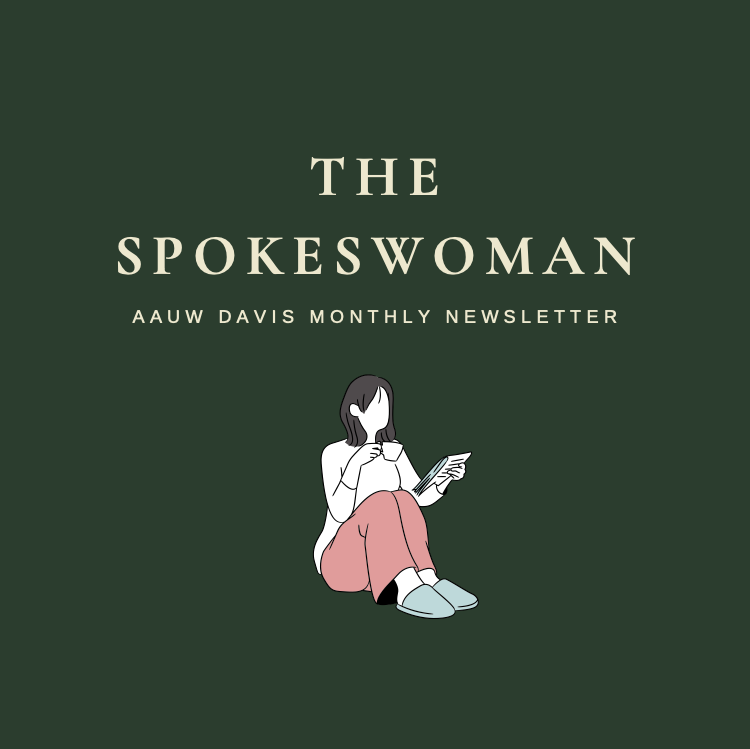 Make sure to check out the most recent edition of our newsletter, The Spokeswoman! In this month's newsletter, we discussed what happened at the October Celebrate the 19th, our upcoming annual Holiday Event with Empower Yolo, and the November Book Group book Deacon King Kong by James McBride.
Click this link to access the newsletter, and check out past newsletters under the "newsletters" tab of our website!
---