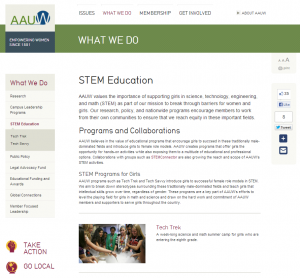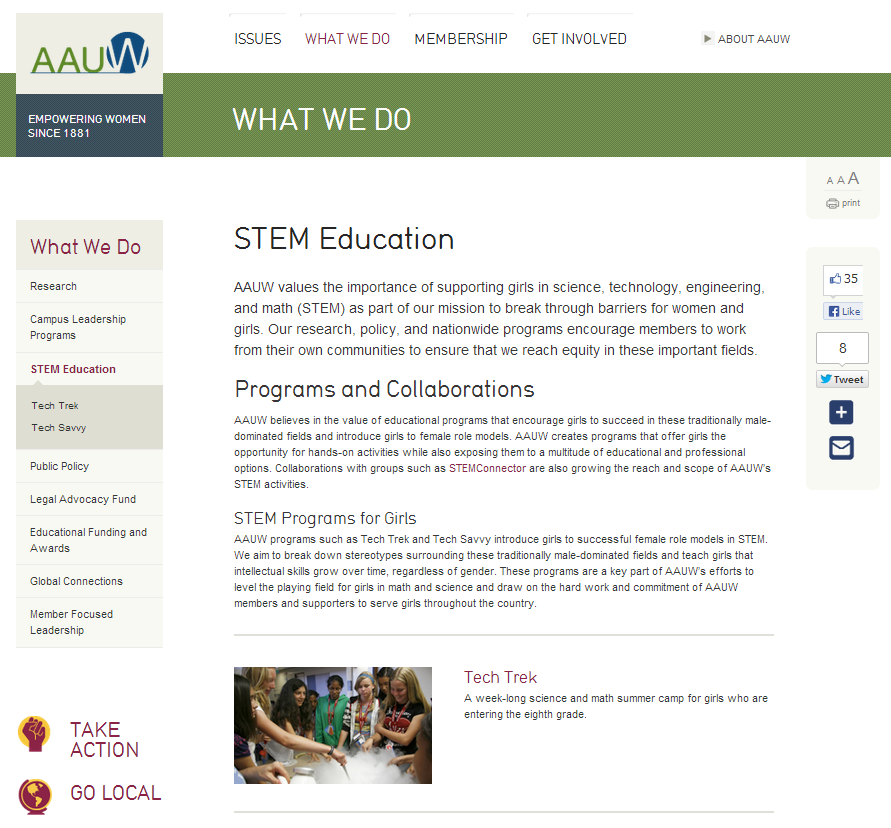 STEM, Science, Technology, Engineering & Math :: Supporting women and girls in science, technology, engineering, and math, STEM has been a part of AAUW's mission since 1881. Throughout its history, AAUW has encouraged women to work and study in these traditionally male fields, invested millions of dollars in graduate fellowships and grants, as well as engaged in research, programming and advocacy to break through barriers for women and girls.

Tech Trek:: This camp for girls is very special to our hearts here at the AAUW-Davis Chapter. Tech Trek offers girls hands on experience and knowledge from top women leaders in the fields of science, technology, engineering, and technology. The week long emersion program allows these young students the opportunity to explore their interests while building their confidence as powerful innovators for the future. We are very excited to share that there will be a camp at the UC Davis campus in late July!
---
Past Projects/Events: What has our chapter been up to? Read some of our past events below to learn what our amazing chapter has worked on.
50th Celebration
The Davis AAUW Branch celebrated its 50 year milestone! We started in 1966, and 50 years later, here we are, still active.  Saturday, November 19th, 2016 we honored past and current presidents and chapter members.
We enjoyed the speech of guest speaker, Madhavi Sunder, school board President of the Davis JUSD. She spoke to "Supporting the Whole Child and Every Child in our Davis Schools".
We hope that our chapter continues to grow and flourish for many years to come!
AAUW Davis Installation Luncheon 2018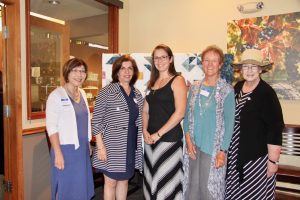 Our Installation was held on June 7th, 2016 at the Davis Four Seasons Restaurant. We were glad to have our Tech Trekkers attend with their amazing and powerful mothers.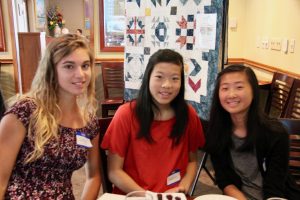 Each future tech-trek girl had to say what she was most looking forward to at camp, as well as her academic goals and outside activity involvement. We additionally celebrated the hard work and dedication of our AAUW Davis student chapter. Two of the students were celebrating their graduation from UC Davis!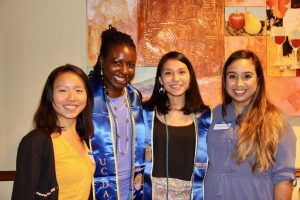 STEM Panel Evening
On Tuesday, January 29th at Da Vinci Charter Academy MPR in Davis, the AAUW-Davis Chapter will be hosting our annual STEM Panel from 6:15-8pm.
Allison Goodman, Principal Engineer at Intel
Paulina Zielinska, Director of the Office for Global Programs, UC Davis School of Veterinary Medicine
Cecilia von Beroldingen, Laboratory Director, California Department of Justice DNA lab
and more!